Newsletter
ASDIC has a short Newsletter called Ping! which is sent to members every few months. This contains news of general interest to ASDIC Members, but it is also an opportunity for Members to promote information of interest to others, either about themselves or their local community. So send any news stories and pictures that you would like published to the ASDIC Office for consideration.
Diary
| 2020 | Event |
| --- | --- |
| Wed 11 March | Steering Committee Meeting - Greenwich Hospital |
| | |
Noticeboard
(12 Dec 19)  At the Steering Committee meeting at Greenwich Hospital on 11 Dec, Peter Mosse attended for the last time as the Chairman ASDIC and handed over to Dr David Trotman CEO Woody's Lodge.
(2 Dec 19) Forces Connect South East Veterans Hubs is an Armed Forces Covenant funded project. They are partnered with the Ministry Of Defence, Surrey County Council, Hampshire County Council, West Sussex County Council, East Sussex County Council, Kent County Council, Brighton and Hove and the Medways Town Councils working on behalf of our Ex-Military personnel.
Here's the link for their latest newsletter for December 2019.  It has links to free training and how your veterans groups could bid for funding from the Forces Connect South East – Veterans Hub. #VeteransHubsSE     http://www.smpl.org.uk/veterans-hubs-diary/
(13 Nov 19) ASDIC Conference Bolton – ASDIC held its third annual conference in Bolton, hosted by our new Director of ASDIC, Tracy Bryant.  It was a successful day, with many fantastic presentations by Drop-Ins and Delivery Partners; and it highlighted the importance of the veterans' community working together and developing the knowledge base. Our full Conference Report is available on request by emailing  admin@asdic.org.uk
(28 Nov 19) The Armed Forces Breakfast Clubs are located all around the country (and abroad too).  They're invaluable for social support and great feeders for Drop-Ins.  To find your nearest Breakfast Club visit the website and link up with them.    https://www.afbc.net/find-a-club/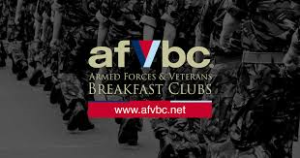 (1 Nov 19) Please join us in Welcoming our new Director of ASDIC, Tracy Bryant.  We look forward to Tracy's Service experience and leadership taking our work forward and enhancing the services we provide to the Veteran Community.